ATTENTION: Why let Mark Zuckerberg own your social network....
"Discover How to Build Your Own Social Media Website
Exactly How You Want It

...Using 100% Free Tools!"

I'm going to show you the exact software to use to build your own social media websites that you control....

Dear Friend,
How many more times are you going to let social media websites like Facebook change the rules on you?
Once upon a time you could build a fan page on Facebook and build a huge fan base who saw your messages whenever you posted content to your page. You might be like many people who spent hours building fan pages with custom tabs and poster images, fan gates, and landing pages. You probably paid some cold hard cash running ad campaigns to drive traffic to the page and recruit fans.
Facebook Changed the Rules...
One day they decided you should have to pay them to make sure the fans you recruited actually got to see your posts. First you pay to recruit them, then you pay again to talk to them. Poster images that used to drive traffic to landing pages just disappeared one day. The painful truth is that you were investing time and money helping the Facebook machine gather more data on their users to fatten their bottom line.
As long as you use someone else's website to build your social network, they will be in control of your business.
You Don't Need Mark Zuckerberg's Help...
I want to show you how to use a robust free software package call Elgg to create a social media site that puts you in control of your destiny. Social networks are a great place for like minded individuals to mingle in cyber space. These groups of people converse with each other, plan activities and interact in lots of other ways. Let's face it, it is fun to be a part of a social network that aligns with your passions and interests. It can also be very profitable too!
With my training, a hosting account, a domain name, and some free software downloads, you can create a vibrant social networking site of your own.
Introducing...


DIY Social Media Sites
| | |
| --- | --- |
| 1 | Introduction.... |
Most people don't even know that there is a powerful free software package available to run their own social media network. In this video you will learn about the Elgg software, what it can do, and how you can put it to work for you.
| | |
| --- | --- |
| 2 | Installing the Software.... |
Installing software on a web server can be an intimidating process for non-techies. In fact, it's the reason most people settle for using other people's websites to build their social media networks. This module will take you by the hand and lead you through the entire process - very newbie friendly!
| | |
| --- | --- |
| 3 | Site Configuration Part 1.... |
Once your site is up and running, you will need to set some basic options before you begin recruiting folks to join. In this module you will learn everything you need to do to get the site ready for visitors.
| | |
| --- | --- |
| 4 | Site Configuration Part 2.... |
One of the best things about running your own website is the total freedom to set things up exactly the way you want them. In this module you will learn how to do advanced customizations to your social media site.
| | |
| --- | --- |
| 5 | Using Your New Site.... |
After all the installation and setup are done, the fun begins. In this module you will learn how to use your powerful new social media website to build your own social networks.
Grab this video course now and start building your own social media website.
Discover exactly how to create a robust social media site using free software. This isn't a some collection of plugin hacks for Wordpress or Joomla. Elgg is a software package built from the ground up for the purpose of running a social media site.
Get instant access right now.
Yes!
I want to get DIY Social Media Sites right now. I understand that I will get 5 comprehensive video training modules that will lead me through the process of creating a social media website using Elgg.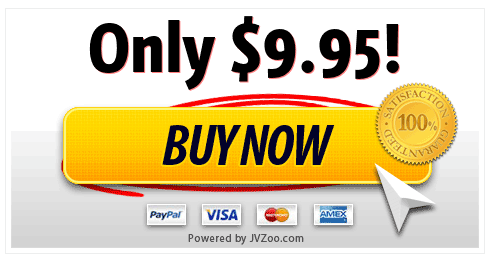 P.S. This video series is going to show you everything you need to know about setting up a social network using Elgg. Every minute you wait is a lost opportunity to build your own powerful social media networks.
This product is being sold by: Go-To Guy Enterprises with a 30 day refund period.
Become an Affiliate for this Product